Bookbinding Press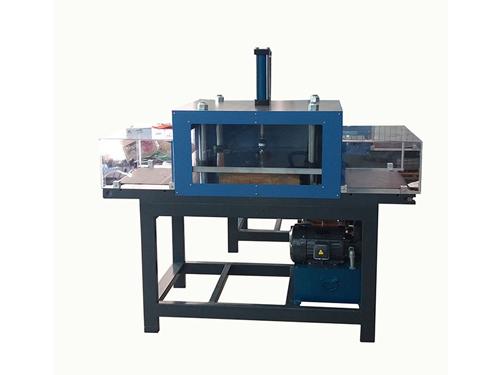 Description
The bookbinding press can press the bonded book block. With the pressure of 0.7mpa, the bond effect of the book block is improved. The machine is commonly used in book processing operations.
Parameter
Maximum size of book to process(W*L):600*800mm
Minimum size of book to process(W*L):120x150mm
Maximum pressure:0.7mpa
Total power:2.5kw
Net weight:1.2T
Dimension(L*W*H):1700*800*1600mm
Characteristics
The bookbinding press uses an automatic inductive belt conveyor that uses light sensing to detect objects and control the operation of the belt.

Configure the hydraulic system and hydraulic cylinder to pressurize the bonded board with high pressure.
The hydraulic device can pressurize, release, transport the board book according to the timing of the light sensor.
Shengyou is is an experienced manufacturer of paper folding equipment and children book equipment founded in 2000. We provide customers with high quality paper folding machines, book card pasting machines, board to board pasting machines, and auxiliary equipment including buckles for paperboard folding machine, electric folding knife for paper folder. What's more, we offer a variety of paper folding solutions to meet customer needs according to the various paper formats, paper typesets, and paper size and thickness. Our company has the ability to design, manufacture and sell buckle folders and children book machines independently.