Tail Buckles For Folding Machine
Tail Buckles For Folding Machine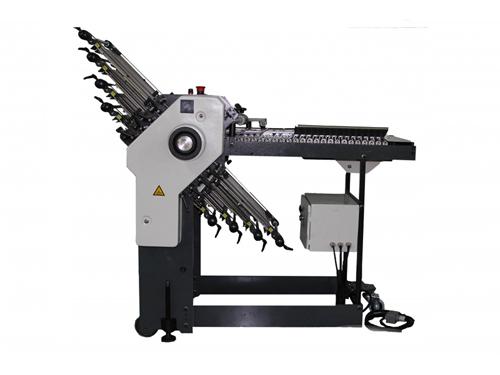 Buckles connect the main machine in a linear manner when the number of buckle plates on the main unit is not enough. These buckles can be attached to the main unit both horizontally and vertically in an instance where the folding page needs to change the folding direction. The use of buckles allows the folds to be both diverse and flexible, thus allowing for more complex and difficult folding projects. The tail buckle is comprised of a paper deflection structure, a drum, and a buckle adjustment device.
Features
Max folding roller speed : 180m/min
Sheet range : 50-157g
Working Voltage: 220V
Machine power: 0.75KW
Shengyou is is an experienced manufacturer of paper folding equipment and children book equipment founded in 2000. We provide customers with high quality paper folding machines, book card pasting machines, board to board pasting machines, and auxiliary equipment including buckles for paperboard folding machine, electric folding knife for paper folder. What's more, we offer a variety of paper folding solutions to meet customer needs according to the various paper formats, paper typesets, and paper size and thickness. Our company has the ability to design, manufacture and sell buckle folders and children book machines independently.